We all try to keep our accounts neat and in the correct order. It can be stressful knowing that the accounts which our business relies on are at any time, is in disarray.
Depending on the size of your business and how many codes you have, whether they are customer codes, nominal codes, department codes, you may find it can be a challenge to manage your accounts in a way that shows you the most relevant information.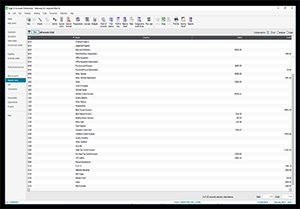 Many Sage users turn to a simple solution – Code Changers and Mergers. Using Code Changers and Mergers can keep your accounts data clean and tidy. For example, one of your customers has changed its business name and you want to edit their customer code in Sage 50 Accounts without having to create a new one, you can simply use the Customer Code Changer and change their name; the transaction history will not be affected. The Mergers work in the same way; you have one customer with two customer codes in Sage, you can merge them and keep the transaction history. It's as simple as that.
Since the Code Changers and Mergers keep everything clear and in-order, they can be very useful for large firms with several branches because they can use uniformed codes across the whole organisation.
If you would like to purchase the Code Changers and Mergers package or require more relevant information please call us on 0121 651 1941.